Who is Electric Family?
WHO IS ELECTRIC FAMILY?
Peace, love, unity and respect: the lifestyle concept that has been adopted by many ravers as a way of life. No EDM brand has ever aligned themselves with this philosophy more than Electric Family.
In March of 2012 Steve, Taylor, Drew, Sam, and Matt, just a few guys with comfortable jobs in the corporate world who had a passion for EDM and the lifestyle decided to start the socially conscious and fashionable rave clothing brand.
"The initial idea was to find a way to unite people that listened to dance music and then use that collective power to make an impact in communities worldwide," according to their website. "We chose to align ourselves with the dance music community not only because we were apart of it, but because of how open-minded people are within this group."
Just four years after coming onto the scene, the brand has collaborated with big names in the electronic music scene such as Armin Van Buuren, Steve Aoki, Porter Robinson, Borgore, Krewella, Adventure Club, A-Trak, Bauuer, 3LAU, and many more.
These are a few of the several artists that have linked up with Electric Family as part of their now acclaimed Artist Bracelet Series in which parts of the proceeds go to the charity of the artist's choice. Not only are the bracelets a stylish take on "rave candi," but more importantly, they stand for a positive action that will help improve lives of people who are in need around the world.
"Being socially conscious means that essentially you are following the Golden Rule at all times with people, business, nature and most importantly your thoughts. "
The beauty of rave culture is that it brings all people together of different ages, races, and incomes and despite their differences, the music, special effects, and the common passion unites fans together. The environment of acceptance and emphasis of individuality is something that keeps ravers coming back. It's a nice vacation from reality.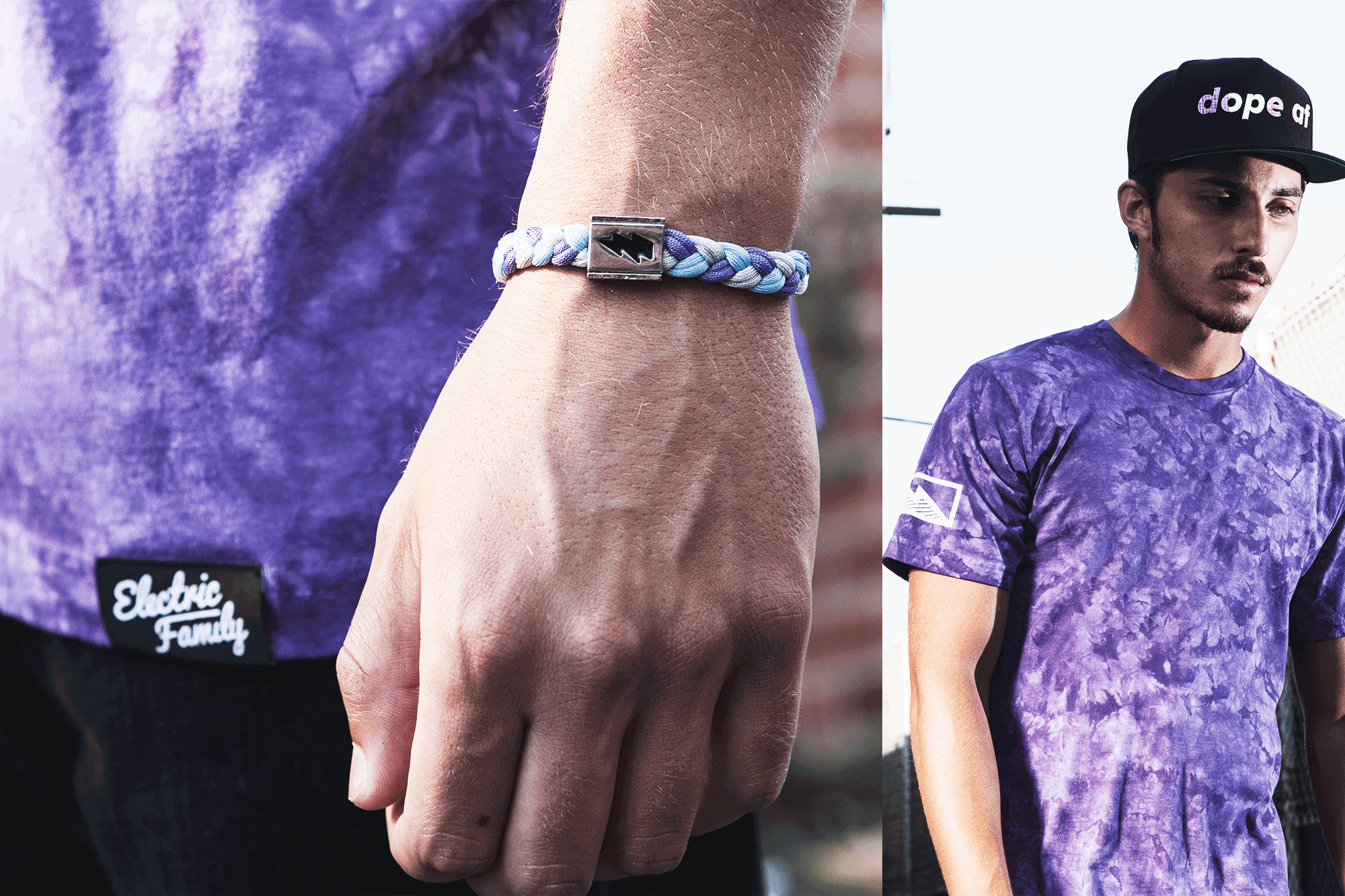 "The electronic music culture is built on an underlying acceptance for all people, regardless of the way they look or where they come from. It is this type of mindset that helps our customers relate to the progressive message we promote," according to their website.
"Really, the core mission of this company is to inspire positive action."
The early days of their brand started off slow, but Electric Family caught a few big breaks that changed the company forever.
It was Spring of 2013, almost a year after the brand officially launched Electric Family was introduced to Leighton and Christian from EDM mega-group Adventure Club. They agreed to be the first artist to collaborate in their now popular artist bracelet series.
It's success after the launch officially gave Electric Family life.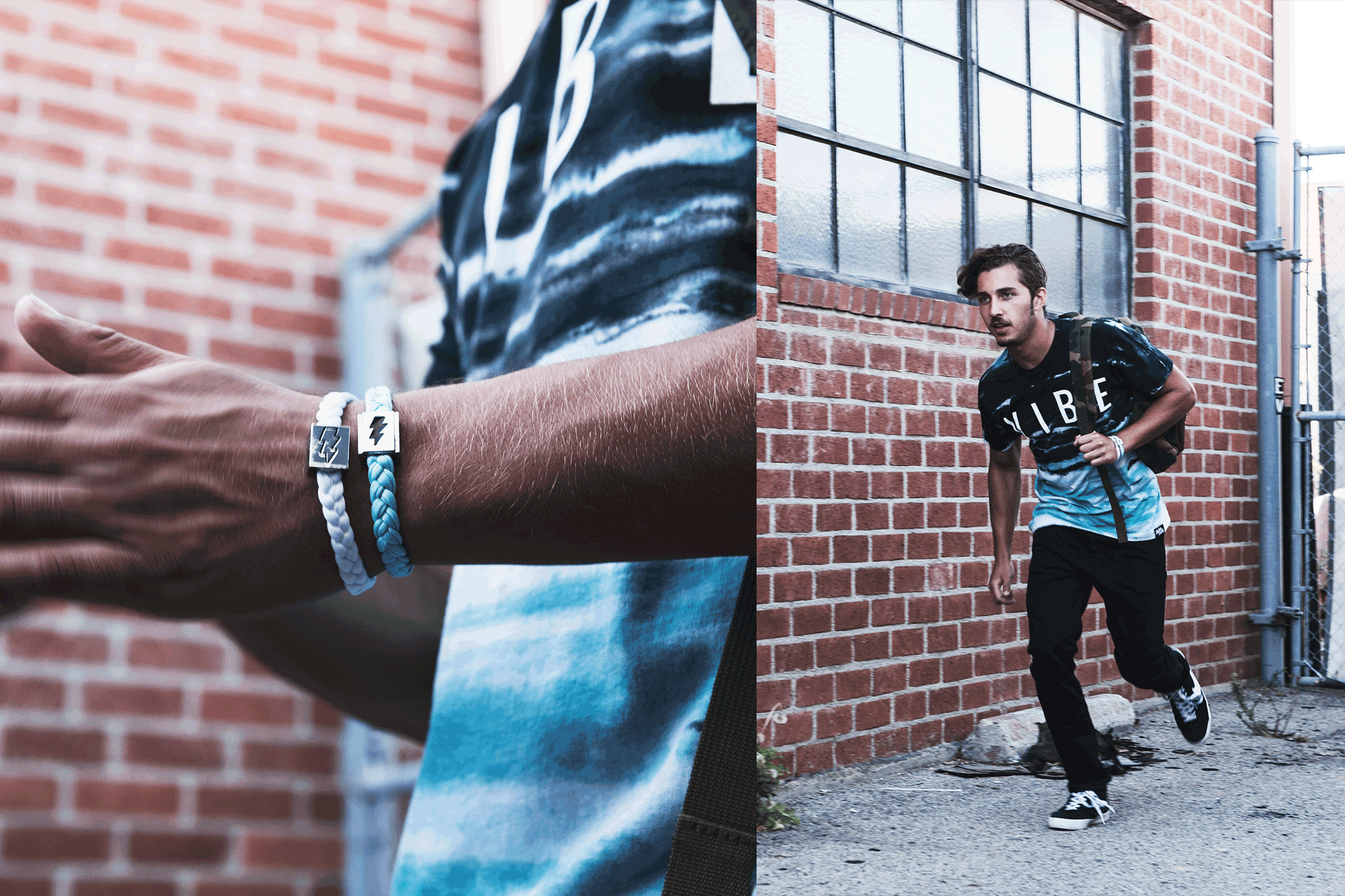 Soon after, many artists decided to collaborate for a good cause. Adventure Club's charity of choice went to Fuck Cancer, Markus Schulz's was PETA, Krewella's Dance for Paralysis, 3LAU's Pencils of Promise, Fedde Le Grand's World Wildlife Fund, Allison Wonderland Beyond Blue, and DJ Snake for Bridges for Music. And not only are the bracelet stylish, and for a good cause, but they are also affordable.
Unity Travel and Electric Family are partnering up this holiday season to put together a giveaway that you don't want to miss out on!
When you book your room package with us for Resolution NYE in Seattle you will be automatically entered into our contest. The winner will receive a room decked out with hundreds of dollars of merchandise from Electric Family.
So if you haven't booked already, now is your chance. You don't want to miss out!