5 Reasons Why Fall is the True Festival Season
5 Reasons Why Fall is the True Festival Season
The word Harvest comes from the Old English word hærfest, meaning "Autumn".
Harvest festivals have been celebrated for centuries. Originally relating to the moon, a Mid-Autumn Festival or The Moon Festival are celebrated in different variations around the world.
It all began with the ancient tale of Chang'e flying to the Moon…
In ancient times, ten suns began to orbit around the earth, the extreme heat made it difficult for people to live. Archery expert Hou Yi shot down nine of the ten suns with his talents.
One day, Wangmu (the Queen of Heaven) presented the hero Hou Yi with an elixir that would make him immortal and directly ascend him to heaven to become a God. Instead of drinking the potion himself, he took it home to his wife, Chang'e to keep. A thief who had a desire to be immortal secretly saw Hou Yi give the potion to Chang'e and three days later he demanded that Chang'e hand over the elixir.
Knowing she could not win, she swallowed the elixir immediately. As soon as she drank it, she flew out of the window and into the sky. The great love Chang'e had for her husband brought her to the Moon, the nearest place to the Earth between heaven. She became and immortal goddess.
Her husband Hou Yi was devastated when he received the news. He shouted Chang'e's name to the sky. He saw her figure in the Moon. He took her favorite food to an altar and offered it as a sacrifice for her. When the folk people found out Chang'e became a goddess, they also offered sacrifices to pray for peace and good luck. Since then, the custom of sacrificing to the moon has been spread among folklore.
Meanwhile, Hou Yi ascended to the sun and built a palace. So Chang E and Hou Yi came to represent the yin and yang, the moon and the sun.
And that tale is the origin of Harvest Festivals.
Nowadays harvest festivals represent the time of the main harvest of any given region in the world. They involve feasting with fresh foods drawn from crops, music, dancing, crafting beer, togetherness, and merriment. They represent the season for reaping and gathering grain and other food products. The full moon nearest to the autumn equinox is known as the Harvest Moon. That's why Harvest Festivals are held on or near the Sunday of the Harvest Moon.
There's Halloween, Oktoberfest, Thanksgiving and many other  traditions that come with Fall. That's because autumn was made for festivals.
5. The Perfect Weather
The heat from summer is over, but it isn't quite winter just yet. It's that perfect in-between stage where everything is just right. Instead of sweating, becoming dehydrated or feeling exacerbated, the weather is no longer an issue. You have an opportunity to enjoy the scenery and be comfortable. You don't have to worry about your makeup sweating off, or your hair gel melting. You can be your best self, which is very important to keep your selfie game strong.
4. The Fashion

Whether you want to dress up in fashionable rave attire, a cute autumn inspired outfit, or this years Halloween costume, you have the freedom to wear whatever you want without over-heating. Don't get me wrong, the half naked bodies viewable during summer music festivals are wonderful. But during the fall, you get to express yourself through clothing because you have the opportunity to wear more without worrying about heat exhaustion. Fashion Week occurs in the Fall for a reason.
3. Fall festivals give you an opportunity to get away.

Summer is over. Vacations are done. It's back to school, work, and any other responsibilities that hold everyone back. Many music festivals in the summer are meant for people who have the time, resources, and money to travel from all around the world. Coachella, EDC Las Vegas, Lollapalooza, Outside Lands, Glastonbury, and Primavera Sound are all behemoth music festivals that last for several days (sometimes even on weekdays) and occur in expensive destination cities.
During the fall, you can take a quick weekend getaway to a festival nearby and have a staycation – exactly what one needs to refresh themselves from their daily lives. Many festivals in the fall land in the fall are only 1 or 2 days and happen in towns that are easily accessible and inexpensive, so there's nothing to lose!
2. Fall Festivals are Less Expensive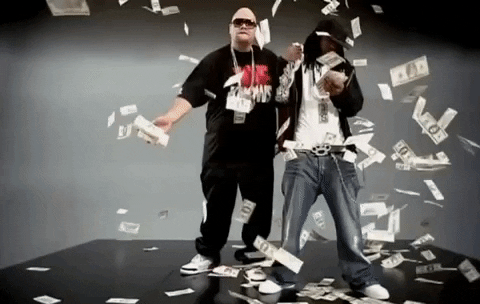 Everyone know's that flying during the summer is expensive. Everyone is has time off of work and school and are taking their vacations during summertime. Prices are surged during the summertime for this reason.  By the time autumn hits, prices have calmed down. Research shows that airline prices drop dramatically after August. Not only are you saving money on flights, but hotel room prices drop as well. Many companies even release cheap travel packages specifically for an economically friendly fall getaway. All this making fall the unsung hero of music festivals.
1. You Get to See Big Names in Intimate Settings
EDC Las Vegas attracts 130,000 attendees annually, Tomorrowland in Belgium attracted 185,000 in 2015. Ultra Festival in Miami had a record breaking 330,000 combined when they extended the festival for two weekends. These numbers are huge. Large attendance rates are enjoyable to promote diversity and the opportunities to meet new people, but there are also many drawbacks. The large crowds, the long lines, the lack of personal space, and as discussed earlier, larger crowds draw surged prices.
In contrast, CRSSD in San Diego maxes out at 15,000Â attendees, and Halloween bash FreakNight in Tacoma, Washington selling out with 19,000 festival goers. This is still an enormous amount of people in one setting and the intimate setting makes for a better experience.
Plus, the performers who make the music festival rounds overlap between the large festivals and the smaller ones. That means get the option to see a legend such as Armin Van Buuren at FreakNight in Tacoma with only 19,000 people, or see him at EDC Las Vegas with 130,000 others. I don't know about you, but the opportunity to see someone like that in such a small setting would be life changing.